Leaky Roof Repair
FREE Roofing Quote
ROOFING QUESTION – WHAT TO DO IF YOU THINK YOU HAVE A LEAKY ROOF
You come home and find your teenage son watching TV and he tells you to be careful and not trip over the bucket in the kitchen. What bucket you ask?
Well, not all leaks are that obvious, so how do know if your roof is damaged or there is some other issue. Which roofer do you call? Which roofers can you trust – there are so many of them. Does your roof need to be replaced, or can it just be patched or a few new shingles installed. How much will it cost? Is the damage going to be considerable?
The roofing experts at Toronto Roofing can answer all these questions and will offer you same day service and free estimates to give you piece of mind. If the leak was caused by storm damage, your insurance may handle the claim. We are Atlanta Roofers Insurance Experts and we will work with your insurer from start to finish. We also offer many financing alternatives.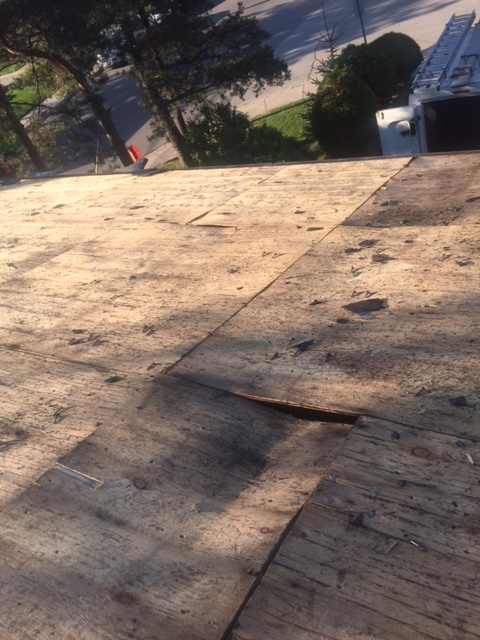 KNOWING WHAT TO LOOK FOR
The most obvious sign of a leaking roof is some form of water, either dripping water or evidence of water stains on some part of the interior of your home. Water may travel quite a distance from its source before you notice it. Stains and leaks may be coming from leaking plumbing or air conditioning condensation. One of the first things to check is the filter in your HVAC, and check to see that the condensation drainpipe is not clogged. Sometimes a dirty filter will debris to gather and clog the PVC, which will then need to be blown out with an air gun.
If you are able to get on your roof , check for mold or moisture around chimneys, vents, skylights and particularly anywhere roof planes intersect. Look or feel for wet insulation around these sites.
Look for obvious signs of cracked or missing shingles and degraded flashing. The most likely spots for roof flashing are at chimneys, eaves, ridges, skylights, or where the roof meets the wall.
Check gutters and downspouts for excessive granules from shingles. Excessive granules in your gutters are a definite clue that your roofing materials are degrading. You may also find that your roof shingles are blistered, curled or buckling. This may indicate that your roofing materials are near the end of their wear.
FIXING THE PROBLEM
After you have checked your roof, and if you can find the source of leak or damage, then it is time to contact Toronto Roofing. If you are in any way uncomfortable climbing onto your roof, we are pleased to do this for you and offer you a no obligation, guaranteed estimate to care for the problem, at no cost to you. Repairing or purchasing a roof is an important investment and you should take the time to ensure it is done properly and be careful to check the references for any roofers that you consider. A leaky roof does not necessarily mean that you require a completely new roof, but it will take professional roofers to make that determination. Roofing is a specialized skill and installation can be dangerous – and please note that we are Toronto Roofers GAF certified to do the work properly with warranties for labor and materials.
While you may feel overwhelmed by a leaky, damaged roof, using a roofing contractor for a properly finished job will provide assurance that your home will be safe, sound and dry for years to come.
WARNING – USING THE WRONG ATLANTA ROOFING CONTRACTOR COULD COST YOU THOUSANDS!!
Emergency Toronto Roofing Services in One Hour!! Call 24 hours a day, 7 days a week!!
We are roofing and insurance experts. We handle all kinds of insurance claims and we work with your insurer from beginning to end.
Call us today for a FREE, no obligation evaluation. You won't be disappointed you did. Get the piece of mind you need and deserve from certified Toronto Roofers.