Toronto Roofing Contractor
FREE Roofing Estimates.
 Toronto Roofing Contractor – select TorontoRoofs.com as your local roofing company.
A roof is an important part of any structure, residential, commercial, or industrial. The roofs protect the residents of the house from the various forces of nature like rain, sun, and the wind. Our Roofing Contractors in Toronto can install roofs that suit the design and architectural style of the house. It is also important to maintain and check the condition of the roof regularly. It is a good idea to engage the services of Toronto roofing professionals to ensure that the roof is well constructed and built. Our Toronto roofing contractors offers effective roofing solutions after carefully considering the structure of the building including new roof installation, Toronto roof repair services, flat roofs, skylights, fix leaky roofs etc.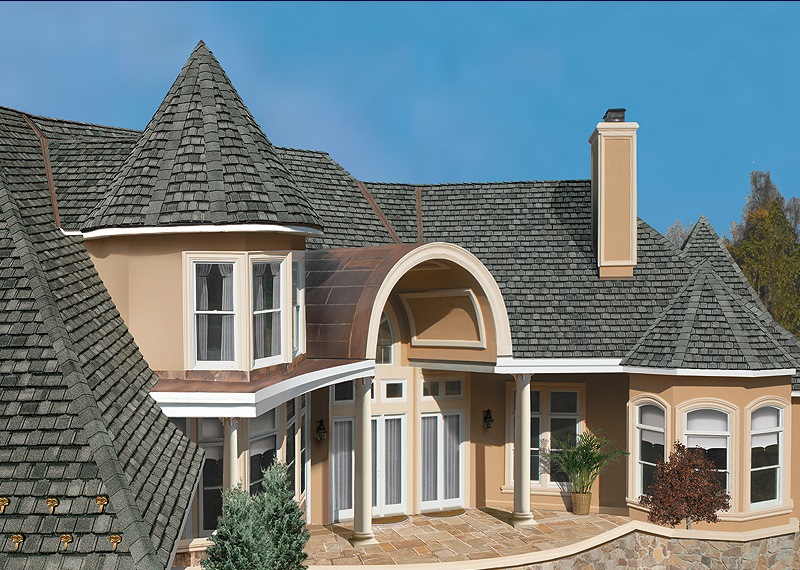 The expertise of TorontoRoofs.com installers is a great help when installing a new roof or repairing an existing one. In case of roof repairs, we assess the condition of the roof and take down important details like the locations of the damage or crack. Then our contractors come up with reliable solutions that resolve the issues. We offer commercial and residential roofing services in Toronto and we employ qualified and licensed roofing contractors for restoration of roofs in Toronto homes, commercial facilities, offices, and warehouses. Choosing a trustworthy and experienced Toronto roofing contractor is essential and we at TorontoRoofs.com believe that we can help save time, money, and efforts without jeopardizing the quality of our Toronto roofing services.
Quality services offered by us as a reliable Toronto roofing contractor are appreciated by our customers. We use high quality materials in our roofing projects as a result of which the roofs are sturdy and durable. We also offer a wide range of choices in terms of categories of materials used and designs. Thus, we give our clients the option to choose roofing design and materials that will fit our client's budget and expectations. Our services are also cost effective.
Why chose TorontoRoofs.com as your Toronto Roofing Contractor
TorontoRoofs.com employs professionals and contractors who are proficient in resolving any roofing issue. We can handle any roofing project, residential or industrial., big or small. Our roof repair professionals offer accurate estimates after carefully examining your roof.
We expect our prospective clients to look for experience and effective solutions when it comes to selecting a roofing contractor or a roof repair company for their roofing project in Toronto. These qualities make the services offered by our contractors stand apart from the rest. Our Toronto roofing contractors ensure that the projects undertaken by them are completed within the projected time so that the clients are not affected by their work. They have knowledge about all types of roofs and roofing materials, this facilitates them in recommending the appropriate roofing structure and repairs. We advise our customers to check out our website to find out more information about the various services offered by us and the cost of our Toronto roofing services.
Roof Installation
A properly installed roof ensures that the house is strong and safe from external damages and factors. Winters in Toronto can be tough, but we, at TorontoRoofs.com make sure your home or business is safe and not open to leaky roofs. With the help of one of our Toronto roofing contractor you do not have to worry about getting your roof repaired. We make sure we solve all your roofing problems and also give you the best advice how to deal with your roofing project. So the next time you think your roof is leaky or that needs to be repaired do not hesitate to give us a call and ask for our roof repair expert services. We have been in the Toronto roofing business for a very long time and have all the required credentials to give advice for any sort of roof trouble that you might be facing with your roof, given a roof repair service or installing a new roof in Toronto.